Send a message to the Washington Square ficus trees
The amazing Washington Square ficus trees.
They've been here a long time, send a note of encouragement.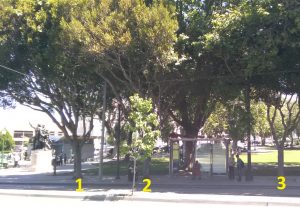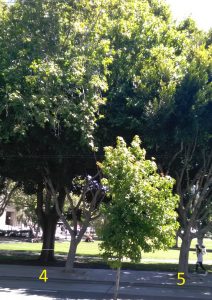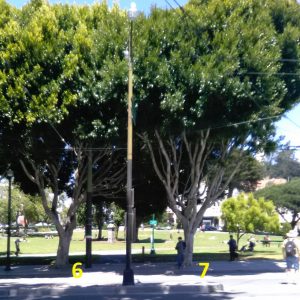 Hi, we're the ficus trees and have been standing here next to the Park for 50 years. We've been here while many North Beach residents and visitors from everywhere walk under our branches. We've been your friends in the neighborhood as many of you grew up from toddlers to teens to adulthood.
We've never left town for a vacation, but have heard we may be removed to make way for some fancy new park features. We're still in good shape, and if you trim some of our extra branches we can stay here and provide you with shade and oxygen for many years to come.
There's a hearing at City Hall in a few days, and if you put in a good word for us, we'll be spared and can be here for a long time to come.
Many thanks, from your leafy neighbors.
Send us an email. Or send an email to wspficus@sf4all.org with the Subject "Dear ficus trees …"